The Best Cars to Modify in the UK : A Top Ten
For as long as there have been cars, there have been legions of oil-stained tinkerers who have been customising and rebuilding them, whether to make them faster, better to drive or just a bit fancier to look at.
Modifying a car can be as simple as changing a set of wheels or as complex as completely rebuilding engines from the ground up, and plenty of people take great pride in the fact that their cars are built, rather than bought.
So what are the best tuner cars, the best cars to modify, and why? We list ten of the best for every skill level, whether you're a have-a-go hero or a seasoned greasemonkey.
Vauxhall Corsa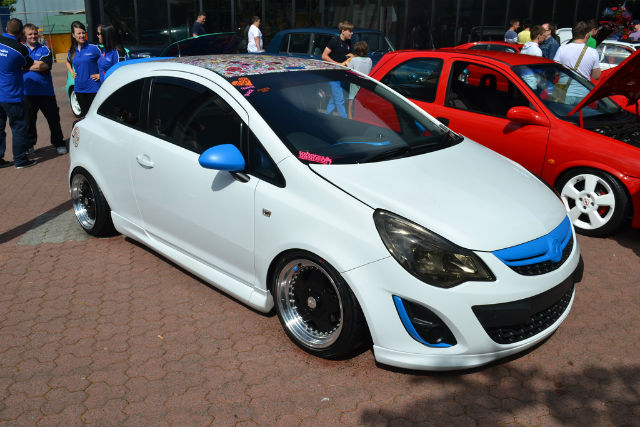 We'll start at the entry-level end of the scale, where cars like the Vauxhall Corsa, along with the Citroen Saxo, MG ZR and Renault Clio are still associated with being the most likely candidates for babby's first build.
The reason that cars like the Corsa was regarded as one of the best tuner cars for beginners? Not because they're particularly suited for it, of course, but more because they're cheap and easy to come by.
No doubt you'll have seen this sort of modified car before: slightly ratty hatchback, complete with a few Halfords-spec body panels, a teeth-rattling stereo system and a fartcan exhaust. Ain't exactly pretty, ain't exactly smart, but they were still the starting point for many a gearhead, ourselves included.
Honda Civic Si/Type R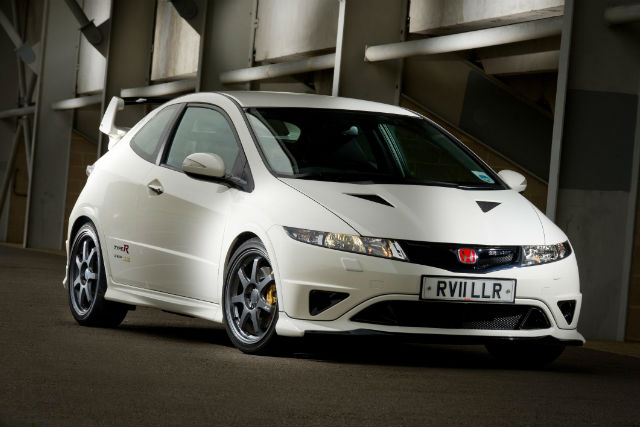 Dare we say it, but the humble Honda Civic – darling of the street tuner scene – wasn't actually all that amazing in terms of performance until later Si and Type R versions came along. Regardless, it's still one of the most beloved tuner cars of all time, largely thanks to the sheer flexibility of its platform.
While boggo versions might have missed out on the dramatic horsepower of the faster ones, the Civic has always handled well, and is also noted for its simple layout and ability to swallow any number larger-displacement engine swaps, from that of Honda's own RSX to Chevy LS V8s.
Just about every tuning company in the world offers some sort of upgrade or accessory for the Civic, while Honda's Mugen division has managed to consistently work some serious magic with the Sis and Type Rs over the years.
For have-a-go-heroes, the Civic, along with its Accord and Integra siblings, still remains a favourite as well, and given the sheer breadth of its ability you never quite know what's lurking underneath the bonnet, so make sure you know your stuff before you break out the pink slips.
Ford Mustang GT

Sure, you had your hot-rods of the 50s and what have you, but it's entirely arguable that tuner culture started proper the moment Carroll Shelby dropped a Ford V8 into the body of an AC Cobra. Shelby went on to have a hand in cars like the Shelby GT350 Mustang and the Ford GT40, inspiring an entire global market for go-faster Fords.
Of those, the Mustang remains probably the most popular around the world, given that they're relatively inexpensive and their large V8 motors can handle plenty of extra horsepower with comparative ease.
From Shelby to Saleen, Hennessey to Roush, there's a whole gamut of Ford upgrade parts out there for the muscle car enthusiast, ranging from handling and styling upgrades to supercharger kits that can boost the Mustang's output to a shocking 1,000bhp or even more.
Mitsubishi Lancer Evo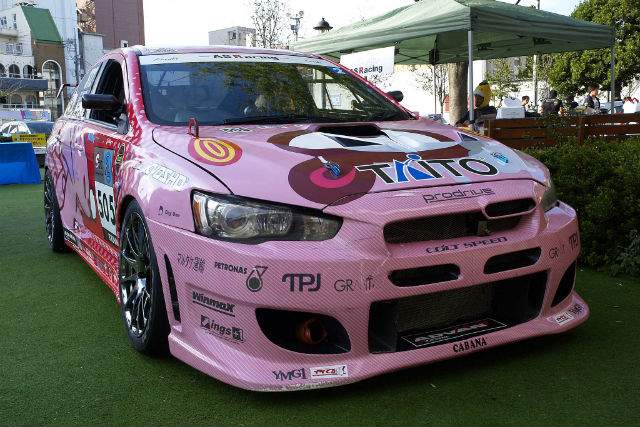 In the late 1990s to early 2000s, the Mitsubishi Lancer Evolution was one half of an invasion of Japanese rally-bred performance saloons which swept the UK's car scene, alongside its arch-rival, the Subaru Impreza WRX STi.
Out of the box, the Evo across its ten generations has been an incredible machine, with a robust all-wheel drive powertrain and track-ready handling setups. But the ability of its 2.0-litre engine to handle massive boost pressures is the key to its favourability amongst tuners.
With light to moderate tuning the Evo will easily keep pace with sports cars twice its price, while it's not unheard of for owners to nearly double its power output to 500bhp or so with few modifications. Like another tuners' favourite, the Mazda RX-7, it'll drink oil like nobody's business, but isn't it worth it?
Subaru Impreza WRX STi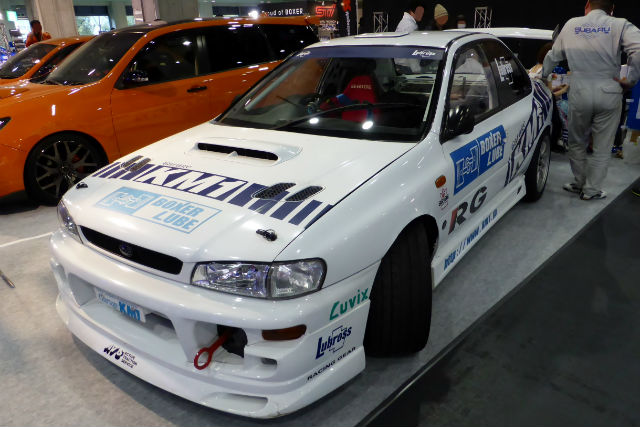 The Yin to the Lancer Evo's Yang, the Impreza was another car famed for being as close to its real-life rallying counterpart as was possible, minus the roll cage and fire extinguisher. Given its mythic status as one of motorsport's all-time greats, it's no surprise that many Impreza owners modify their cars to sharpen their dynamic abilities.
Carbon, cages, bucket seats and race-spec tyres are all common fare on tuned Imprezas, as well as the occasional examples with outrageously puffed-up bodykits, huge coffee can exhausts and rivet kits for the full J-spec tuner look.
Although the four-cylinder boxer engines in some Imprezas were notorious for blowing their piston rings under heavy boost, a few simple modifcations to them have seen some Scoobs pushing 400bhp, 500bhp or even up to 900bhp in some heavily-tweaked examples.
Volkswagen Golf GTi/R32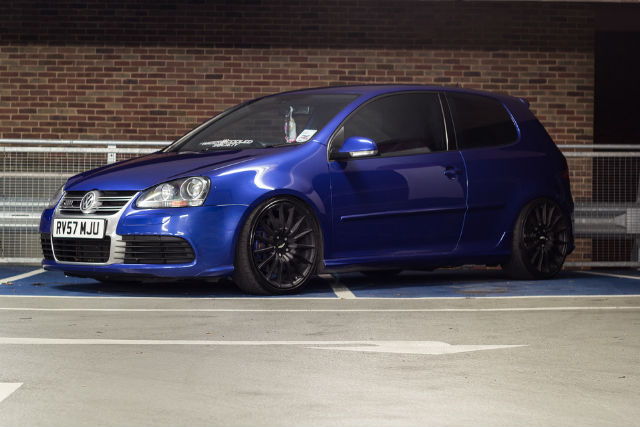 From its introduction in 1974, the Golf GTi has been one of the most popular cars to modify, thanks to its brisk performance, classic hot hatch looks and relative affordability. It's not uncommon these days to still see early Mk1 and Mk2 models pop up at car meets, usually with all sorts of interesting aftermarket wheels, dazzling paintjobs and trickery under the bonnet.
Although there's no official tuning wing for Volkswagens, á la Mugen for Honda, SharkWerks for Porsche or Mountune for Ford, there's an absolute avalanche of aftermarket parts, kits and items for every generation of Golf, meaning picking the right bits to personalise your dubber couldn't be easier.
For the real greasemonkeys, the R32 is the weapon of choice. That 3.2-litre VR6 engine is capable of putting out obscene amounts of horsepower, and it's not unheard of to find tuners able to wring 600bhp or more out of it, with few modifications. A few upgrades to the transmission and drivetrain, some sticky tyres and you're well on your way to the ultimate sleeper.
Nissan 240SX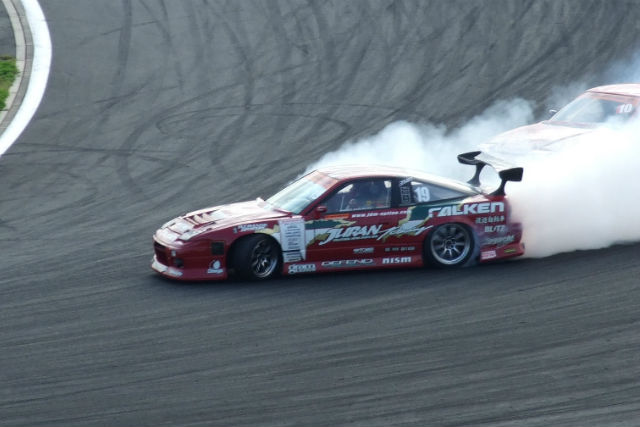 Manufactured in the late 1980s as Nissan's entry-level sports car, the 240SX wasn't around for long, but it lives on as one of the best beginners' drift cars around.
With rear-wheel drive, a rigid chassis and a powertrain that can handle masses of horsepower without too much trouble, it makes for one of the most budget-friendly ways to get sideways and stay sideways.
You can pick one up used for not much money, and many come specc'ed up specifically for drifting. If you find a rare stock one, all it takes is a few simple chassis mods and some new tyres to make it much more capable on the street and on the circuit.
As with many of these late-80s/early-90s Japanese cars, there's also a huge range of aftermarket body mods, kits and wheels available if you're building it more for the looks than for the skiddy things.
Honda S2000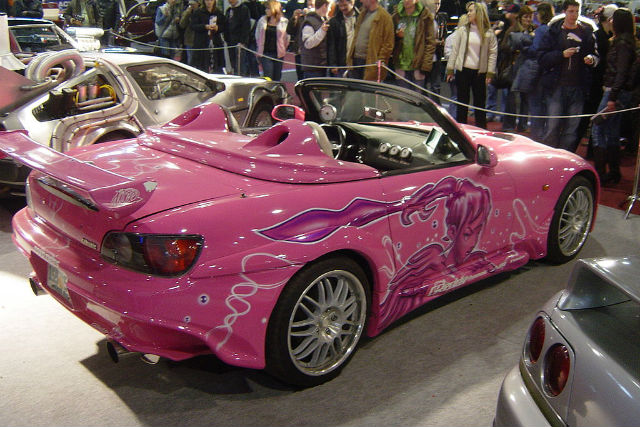 We've written before about how the Honda S2000 is one of the greatest sports cars ever made, and how it's right out of the box one of the biggest thrills you can pick up for the smallest amounts of money these days.
With rear-wheel drive and that 2.0-litre VTEC engine, it's an instant classic, but its high-revving nature and the fact that its real thrills require you to absolutely rev the nuts off means that one man's greatest thrill will be another's greatest pain in the arse.
No wonder, then, that there's such a huge tuning community devoted solely to improving on the S2000's unimpeachable list of raw ingredients. Unsurprisingly, much of this revolves around fixing the car's lack of low-end power, but the S2000 remains one of the most flexible tuners cars around.
Swap out that god-awful rear diff and it makes one of the best entry-level drift cars. Stick on one of the dozens of supercharger kits and you've got a very real, very quick drag car. Alternatively, with a few simple suspension and power upgrades the S2000 can equally run with the best on a racetrack. Proof you can improve on perfection.
Nissan Skyline GT-R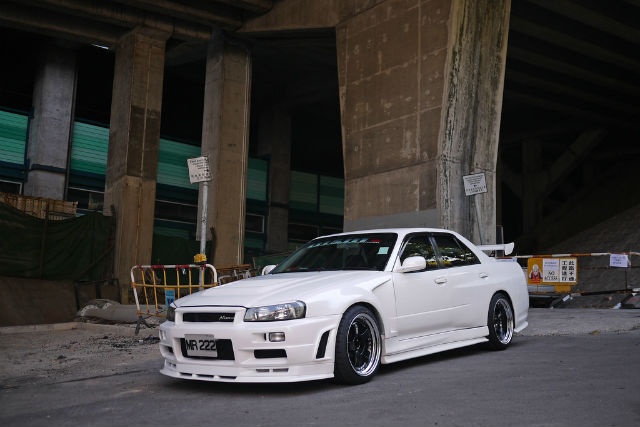 The Nissan GT-R is one of the most iconic performance cars of all time and beloved by tuners, racing drivers and car geeks alike. Although the Skyline name has been around since 1957, it wouldn't be until 1989 with the release of the R32 Skyline that it would earn its 'Godzilla' nickname.
Believe it or not, the Skyline GT-Rs were actually fairly tame in stock guise: all models from R32 to R34 made an official 276bhp thanks to Japan's limit on high-horsepower cars, but it's what the tuners did with them afterwards that really earned the car its legendary status.
For example, tuners like HKS and Mine's have been able to extract more than 800bhp reliably from the R34's twin-turbo inline-six engine, while all sorts of ridiculous handling and styling upgrades have also been available over the years.
Toyota Supra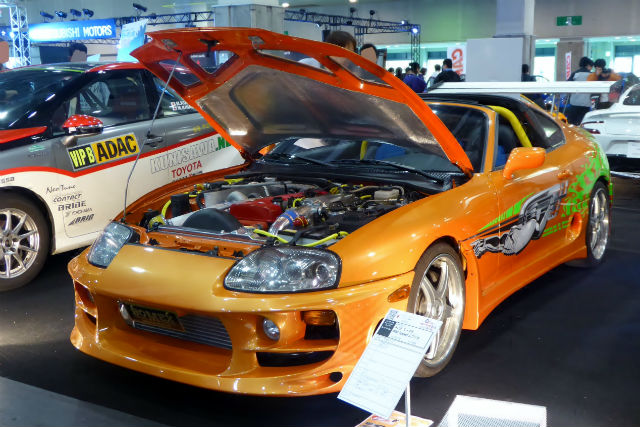 The granddaddy of all tuner cars, many will associate the words "tuned Supra" with the car Paul Walker drove in the original Fast and Furious, but ask any tuning fanatic and they'll tell you to leave the NOS canisters at home: the real secret to the Supra is its engine.
Codenamed the 2JZ-GTE and directly inspired by the engine that powered the Nissan Skylines, the Supra's 3.0-litre twin-turbo inline six made a fairly conservative 318bhp as standard, but could be tuned with an almost limitless capacity for power. To give some estimate, many Supra owners have been able to extract as much as 900bhp from their cars with absolutely no modifications to the stock internals whatsoever.
Whack on some larger fuel injectors, swap the camshaft for one with a more aggressive profile, crank up the boost and output will go over 1,000bhp. Some reckon the Supra is capable of making more than 2,000bhp thanks to the durability of its engine block.
Heady stuff, but that's not all. There's also all kinds of wacky aesthetic upgrades available for the Supra, from the widebody kit made by Bomex for the Fast and Furious car to an assortment of lips, wings, spoilers, wheels and more for the most discerning of petrolheads.
They're increasingly hard to come by, particularly in stock form, but if you're serious about your wrenching, the Toyota Supra is your Nirvana.